ES-1ASP
Radio / Antenna Selector

Switch between 2 radios and 2 antennas
NOTE: Except for the power output rating, ES-1ASP is identical to ES-1A in appearance and specifications
FRONT PANEL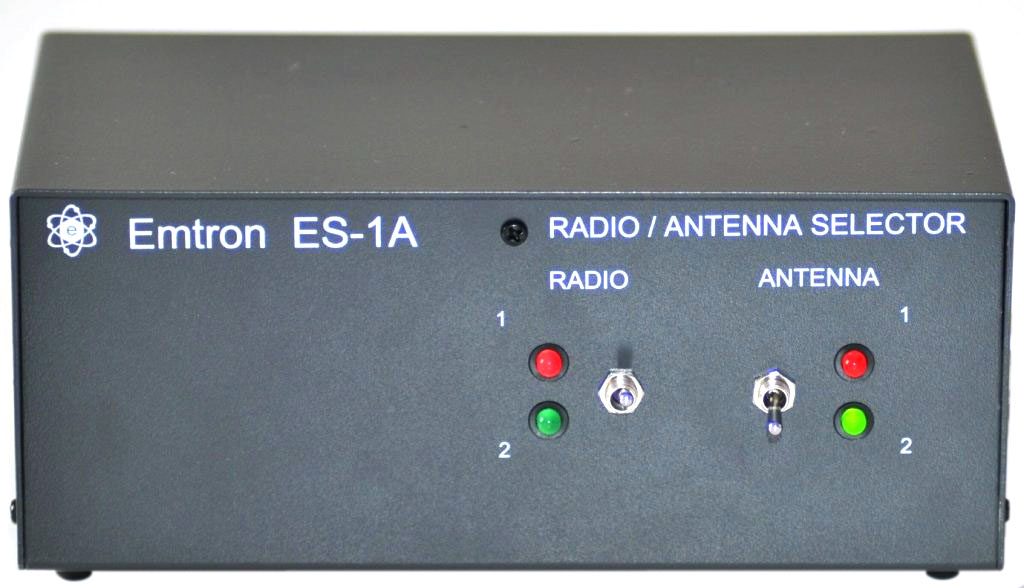 REAR CONNECTIONS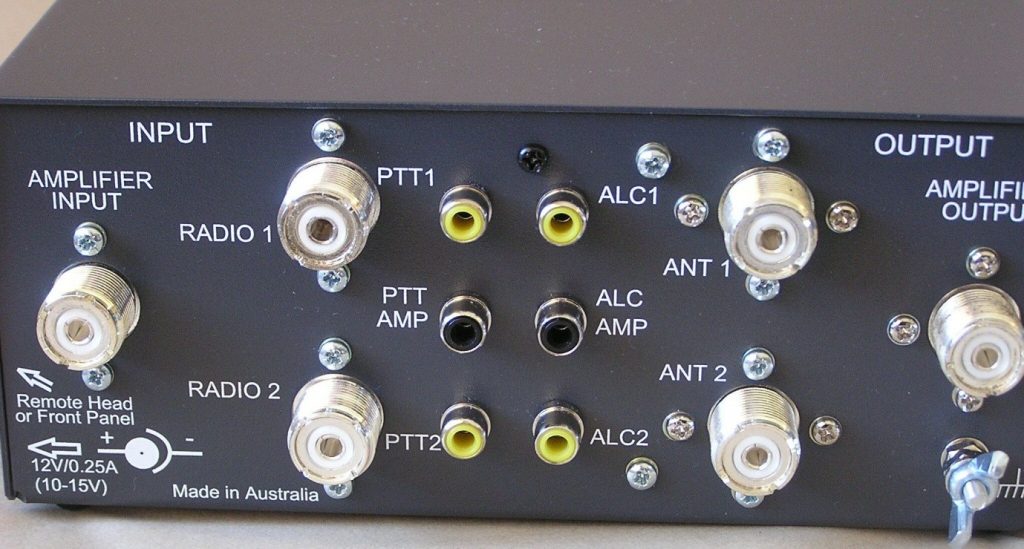 WHAT's IN THE BOX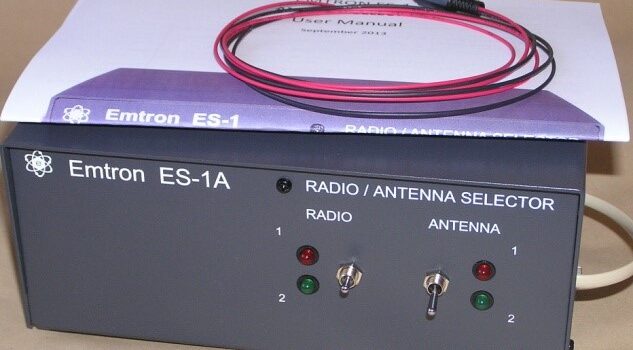 ES-1ASP, User Manual, Power cable
Use this device to easily switch the amplifier input between two radios.
Switch the amplifier output between two antennas, by front panel switches.
Remove the coax cable clutter
Use the optional Remote Control to further tidy up your cables: place the Radio / Antenna Selector behind your amplifier and use the remote control, with no need to access the Selector front panel.
ES-1ASP uses a vacuum relay for antenna switching and it can handle 5000 W output power (6000 W peak).

They have identical marking and specifications except for output power capability, see detailed specifications.
The only external difference between ES-1A and ES-1ASP is the product label under the unit, indicating the exact type.
Remote Head (Optional):
ES-1A and ES-1ASP have toggle switches and LED indicators on the front panel.
They can be used without a remote control.
The remote head provides identical switches and indicators in a small enclosure which can be kept near the radio or amplifier, while the main unit is at the back, with all the heavy cables.
About 50% of the customers are getting the remote control together with their ES-1A / ES-1ASP.
It can be ordered at a later time, but there are additional shipping costs.
REMOTE CONTROL

ES-1ASP

Specifications
Input power: 200 W maximum , 50 Ω load, non-switching
Unused input: grounded
Output power: 5000 W continuous, 6000 W peak, 50 Ω load, non-switching
SWR: Better than 1:1.05, 1 MHz to 30 MHz, Input (Radio) and Output (Antenna)
Power requirements: 12 Vdc, 11 to 15 V range, up to 250 mA current
Protection: changing input or output is inhibited when transmitting – PTT is low (<1 V)
PTT1 and PTT2 RCA sockets output a weak voltage of about +3.6 V. When pulled low, the current is <1 mA
Provision for optional ALC connections
Designed and manufactured in Australia
NOTE:
PTT must be connected for this protection to work
The LED's are following the switch position even with PTT low
(only the relays are inhibited, not the LED's)
Dimensions: 196 x 140 x 85 mm (approx. 7.7" x 5.5" x 3.3")
Weight: 0.67 kg (1.5 lb)
Remote head available, connected to the main unit by cable (1 m long, other length – please specify); Remote dimensions: 80 x 54 x 28 mm (approx. 3.2" x 2.1" x 3.3")
Dimensions:
196 x 140 x 85 mm (approx. 7.7" x 5.5" x 3.3")
Weight:
PRICES (in Australian Dollars):

ES-1SP: AU$335 Including shipping to VK

Remote control: AU$28
SHIPPING WORLD WIDE

Shipping weight: 0.95 kg (0.43 lb)
 Please inquire for stock and shipping cost or any technical details
(Go to CONTACT US in the Main Menu)
To USA: (US Dollars)
$289 Shipped: ES-1ASP (vacuum relay)
$309 Shipped: ES-1ASP with Remote