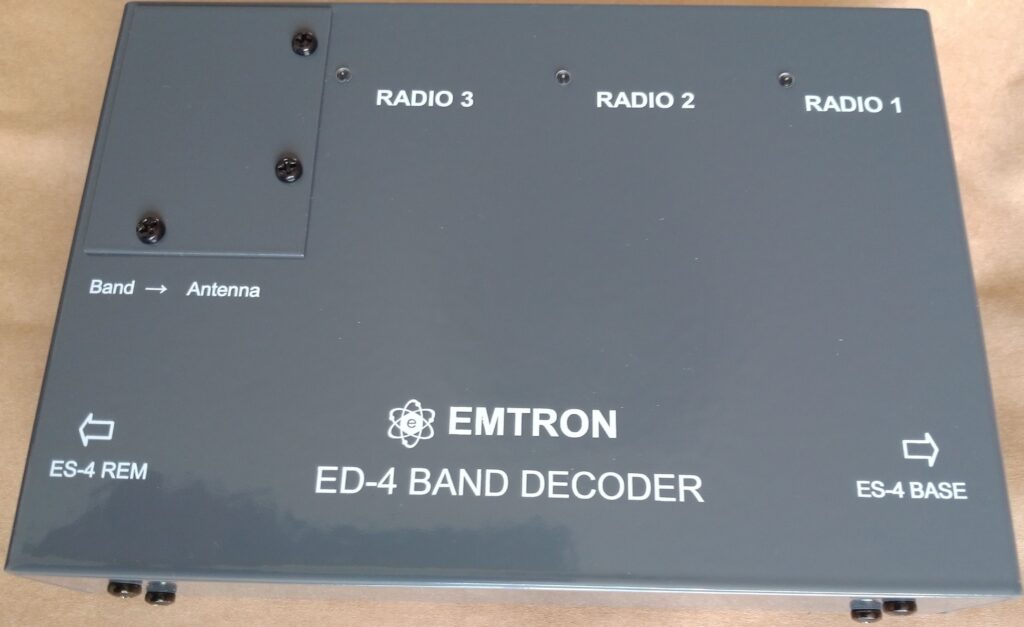 ED-4 accepts 3 types of control signals:
BCD – Yaesu type or equivalent
Voltage control (0 – 8V) – ICOM type or equivalent
Kenwood information over an RS232 serial interface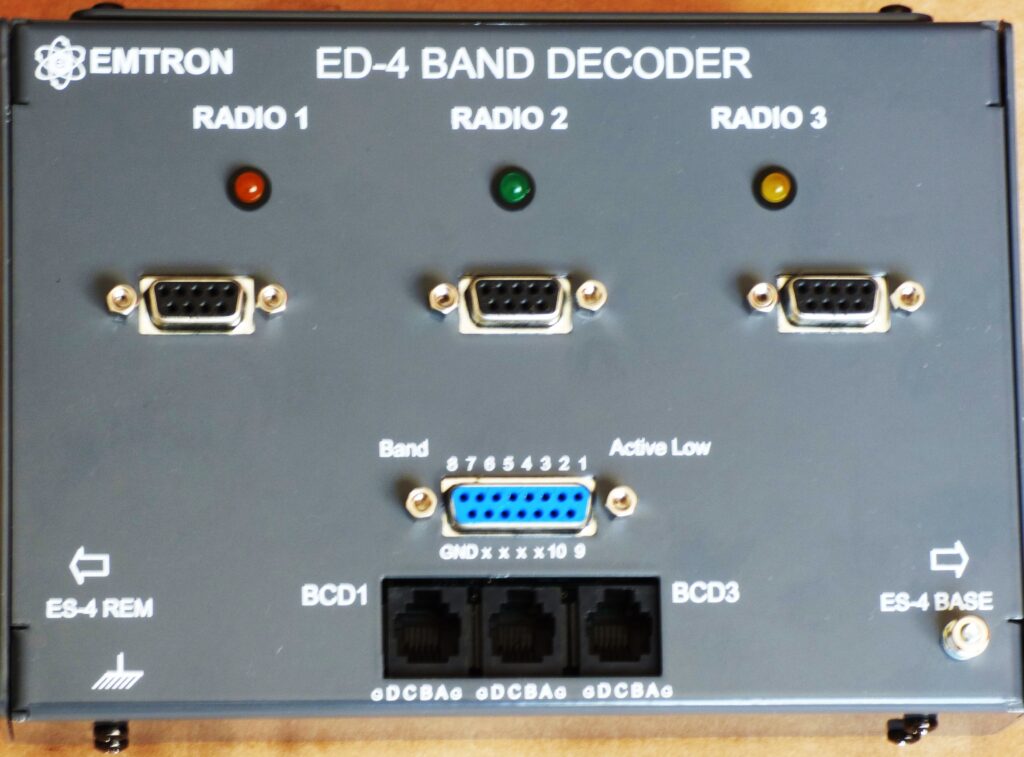 Description
ED-4 is connected to the ES-4 Antenna Selector and receives power from it
There are 3 DB9F connectors, where the control cables from up to 3 radios can be connected
When the band is changed on the selected radio, the designated antenna is selected by ES-4
There are 3 LED's, indicating which radio is selected and controls the ES-4
The Band Decoder comes with a bracket and can be attached to an existing ES-4, or can be installed independently. See the PICTURES tab for more images.
Operation Independent of ES-4
There are 3 RJ11 jacks, outputting a BCD code for each radio that has an active control signal
For example, if 3 radios are connected to an ED-4: a Yaesu, an ICOM and a Kenwood, then the 3 jacks will output BCD information according to the band:
The BCD information is copied from Yaesu to the Jack No. 1 (this is the trivial case)
The Voltage information is converted to BCD and output to the Jack No. 2
The Kenwood radio is interrogated and its band information is sent in BCD format to Jack 3
There is also a DB-15F connector. It has normally high outputs for each band, with one pin going low, according to the band selected on the active radio.
SpeCifications
Band Decoder for BCD, Voltage (0-8V), Kenwood
Driving an ES-4 to change antenna when the band is changed
Converting Voltage (0-8V) or Kenwood band information to BCD
Active Low 1 of 10 selected band information
Power supply: 12V power received from the ES-4
User selectable Band to Antenna allocation
Dimensions 17x11x4 cm (6.7×4.3×1.6″)
PRICES (In Australian Dollars)
ED-4 Band Decoder:  AU$460 – Including shipping to VK
To USA (US Dollars)
ED-4 Band Decoder – Shipped:  $350